Squirrels club Cavemen 20-12
The Sindelfingen Squirrels went nuts and clubbed the Villingendorf Cavemen in a 20 to 12 thriller on Saturday winning their second consecutive game of the season.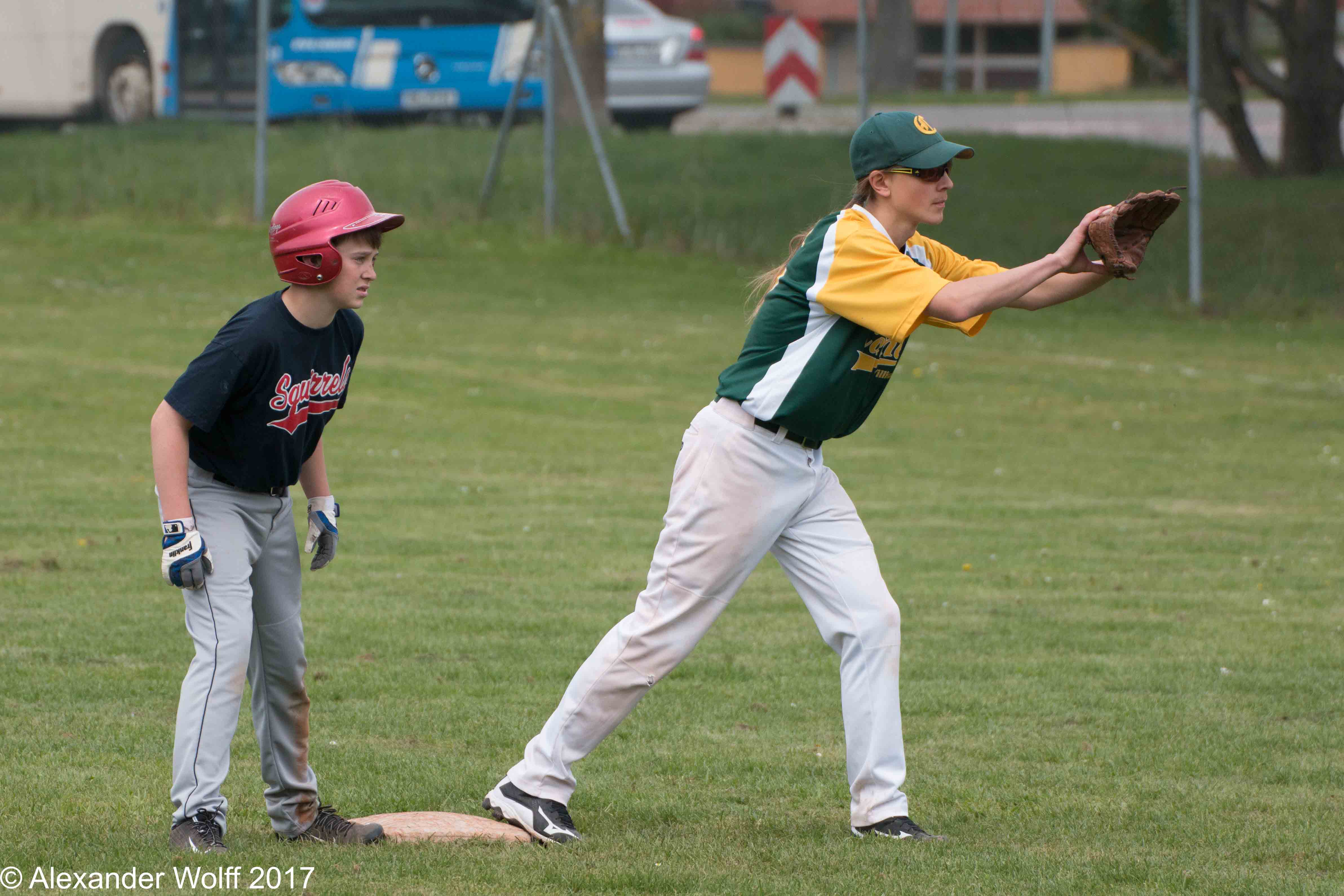 It got hairy early though as the Cavemen dragged 5 runs across the plate in the first inning, but the Squirrels quickly scurried back with 4 of their own led by hard-hitting Maxi Stehle's inside the park home run. While the Cavemen's bats continued to evolve with 2 more runs in both the 2nd and 3rd innings; the feisty Squirrels bats continued to crack open a steady lead after gathering 4 more runs in the bottom of the 3rd inning with some hits by the base hopping flying Squirrel Darrion Richards and a double by Daniel Morrow bringing the score to 10-9. After that, the Cavemen were frozen by solid Squirrel pitching and tailed the Squirrels for the rest of the game.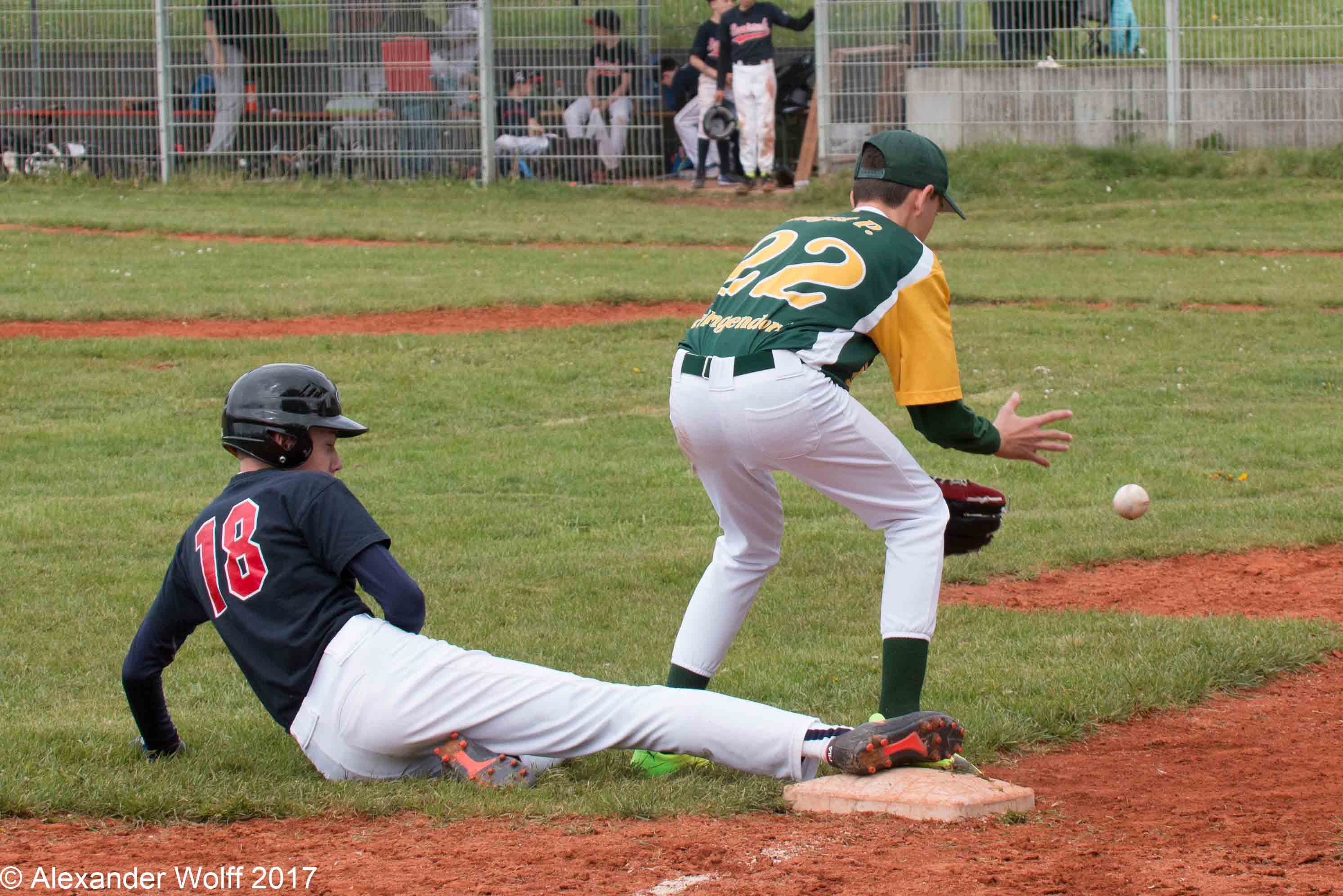 The Squirrels burrowed away 5 more runs in both the 4th and 6th innings by walks, sure-footed base stealing, and more deep hits to the outfield by Stehle, Morrow, Noah, and the Lindsay brothers to name a few.
The Squirrels are now 2-1 for the season and will play their next game on the 21st of May against Stuttgart II at 11:00 AM in Sindelfingen.
Über diesen Artikel